With the springtime coming soon, you need to think about those outdoor living spaces that you have and you might want to spruce them up a little bit to go with the beautiful season. We have a collection of amazing ideas that you are going to need in order to ensure that your landscaping and decorating skills are put to a serious test.
Don't you want to enjoy the time that you have with your family and friends outside? Well, these amazing outdoor living space ideas are the best things that you are going to find here. Make sure that you are paying attention to what we have to say here so that you can have an idea for your future project.
Some Ideas You Might Like
Here we are mentioning some of the best ideas to make your outdoor living space even better. Make sure to try them and see what you love.
Boho-Chic Patio
This is one of the best ideas which we have in store for you right here. All you need is a proper and beautiful wooden deck along with some comfortable seating options. This way you can actually enjoy a proper experience of movie watching as well. Have some inflatable mattresses and cover them with sheets to match the decoration and you are all set. Read Here: 45 Awesome Backyard Seating Area Make You Feel Relax
Have A Pergola
When you get a pergola, it definitely matches up with the living space that you have in the back yard and we are pretty sure that it is going to work in the best way. The pergola would be covered with a proper climber and that will provide the amazing evergreen effect to it that you can actually enjoy all through the summertime.
Not to mention that you also add to the beauty and get more shade with it as well. To decorate the pergola, you can use some lanterns and lights as well.
Read More:
Get A Trellis
If you want to have a romantic and intimate dining experience outside, then having a trellis can be a very good idea. Adding some LED string lights can actually make this look even more beautiful. So, wouldn't you want to give this a try?
There are some screen panels that you can use as the backsplash so that you can have the desired effect. We are absolutely certain that you are going to fall in love with it and that too in the way that you like. Read Here: 30 Small Pool Backyard Ideas And Tips on A Budget
Outdoor Dining Room
If your backyard is not really used that much, you can turn it into an amazing outdoor dining room with a vintage twist. Get some vintage chairs surrounding the table to have the amazing vintage look set and you are going to have a dining experience that is worth remembering for sure.
Use furniture made of salvaged wood to get the right design. There you have it, people. These are some of the best and the most gorgeous outdoor living spaces designs that you can try out. Go ahead and try them to see whether you like it or not.
Fabulous Ideas For Creating Beautiful Outdoor Living Spaces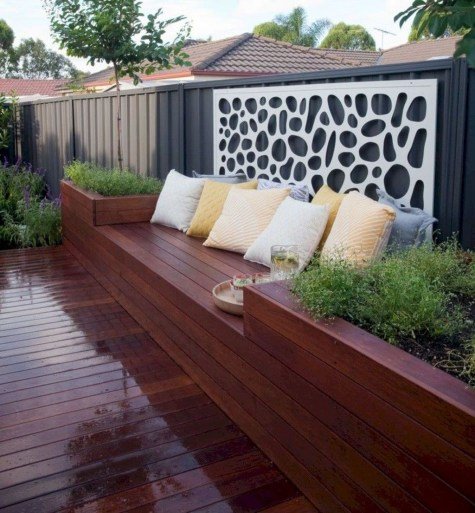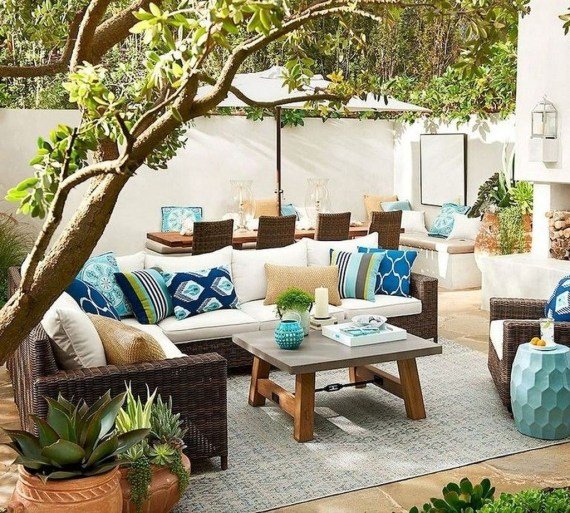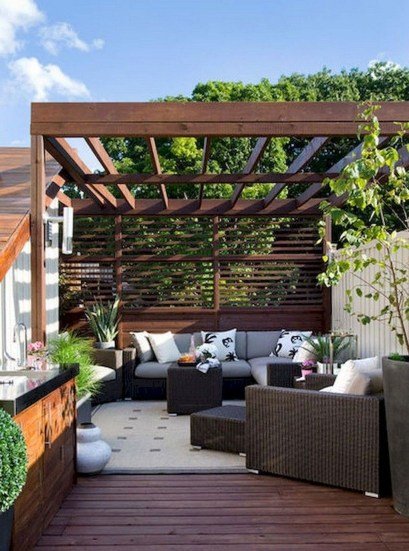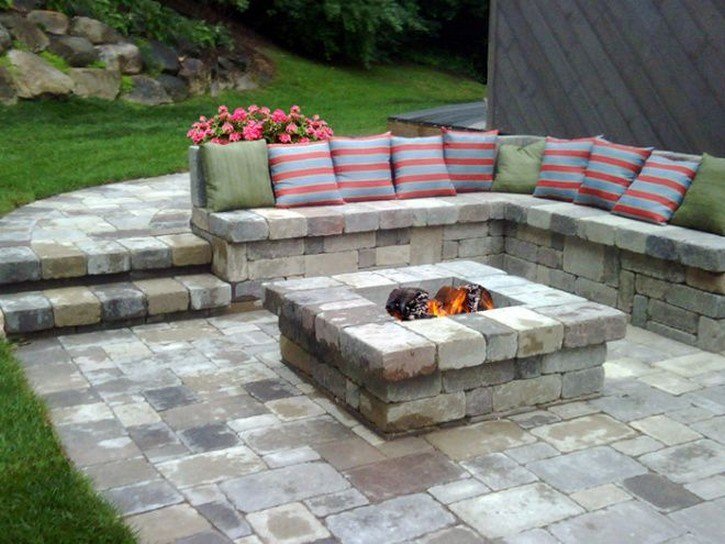 Source: Pinterest