With so many vacuum cleaners available in the market today, finding the best one is quite a challenge. There are different types of vacuum cleaners with specific features that make it more confusing. In situations like this, you need to focus on the things that you want your vacuum cleaner to have. Read Here: Best vacuum under $200
To help you decide on which to choose, here are some of the best vacuum cleaner under $300:
10 Best Vacuum Cleaners Under $300 Reviews

This vacuum cleaner is best for any type of floors including carpets that can provide deep cleaning and leave the floor shiny and clean. The Shark DuoClean Powered Lift-Away NV803 comes with an under appliance wand and LED light that helps you sweep dirt on corners, edges, and darkest spots in a room. It has a HEPA filter technology to help control allergens and maintain the cleanliness in your home.
Pros: It has a strong suction, long power cord, and button to easily switch from soft brush to bristle brush.
Cons: It has a small dust bin.
This vacuum from Bissell is made especially for pet lovers out there. Bissell Pet Hair Eraser 1650A Upright Vacuum has a turbo eraser technology to get hair and fur tangled on the carpet. It comes with a 2 in 1 pet brush and brush roll with 8 ft. hose to ease your cleaning routine.
Pros: It has powerful edge-to-edge suction, very efficient on removing pet hair, and get rid of the bad smell on the flooring.
Cons: It is heavy compared to other similar vacuums.
This vacuum made it to the list because of its versatility and multiflex technology. Shark IONFlex 2X DuoClean Cordless Ultra-Light Stick Vacuum IF251 has a flexible wand that you can bend to reach high-traffic areas. It's a cordless vacuum that can also be easily converted to a handheld device.
Pros: It can be used up to 50 minutes, fold for easy storage, and has a 5-year warranty for the vacuum and batteries.
Cons: It has a small dirt cup that could not serve a spacious area.
This vacuum is one of the most effective robot vacuums in the market. Shark Ion Robot Vacuum R75 RV750 work using a Wi-Fi connection and can last up to an hour of cleaning different types of surfaces. With just a single touch and smart sense navigation, you can control the robot vacuum and maneuver under furniture.
Pros: It uses an advanced technology that is easy and effective cleaning with a one-year limited warranty.
Cons: It has a small dirt capacity.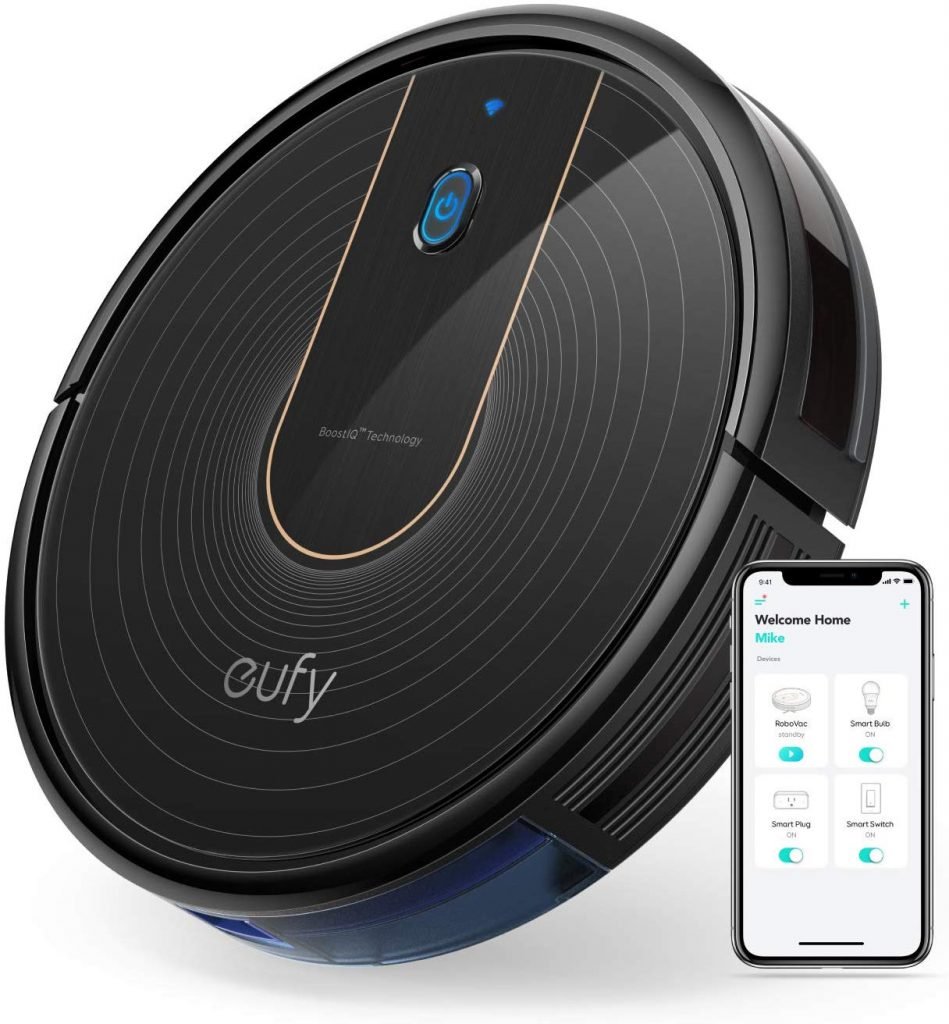 This vacuum is made for low and medium-pile carpet that has wheels to climb on door ledges and stairs. Eufy Boost IQ Robovac 15C Robot Vacuum has uses special features like a trace button if ever lost inside the house and drop sensing indicator to avoid from falling. Another amazing detail of this vacuum is its capability to self-charge and return to its charging base when the power is low.
Pros: It has multiple cleaning modes, quiet, and auto-cleaning timer.
Cons: It is not ideal for high pile carpets.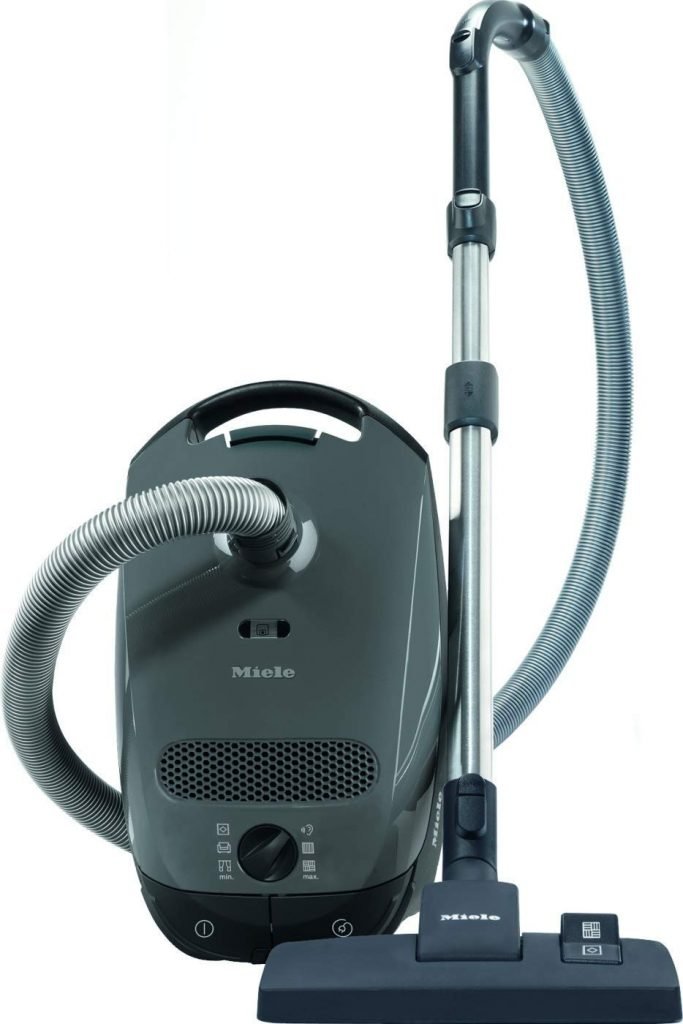 This vacuum is a very durable, versatile, and efficient cleaner that is under $300. Miele Classic C1 Pure Suction Canister Vacuum Cleaner uses a Vortex motor with 1200 watts to power up its suction ability. Unlike other vacuum cleaners, this one has a metal sole plate which makes it easier to glide across surfaces.
Pros: It has powerful suction, lightweight, and easy to store.
Cons: It has a short power cord and is not compatible with high pile carpets.
This vacuum was created to deliver a comfortable and hygienic cleaner. Shark Rocket Corded Ultra-Light Vacuum with Zero-M Anti-Hair Wrap ZS351 has a combing device to get hair and fur from pets while it continues to clean the surface. It weighs only 9 pounds that you can turn to a handheld vacuum perfect for cleaning cars, rugs, and upholstery.
Pros: It is excellent for deep cleaning carpeted floors, easy to control, and converts to a handheld vacuum with just a press of a button.
Cons: It is a little noisy.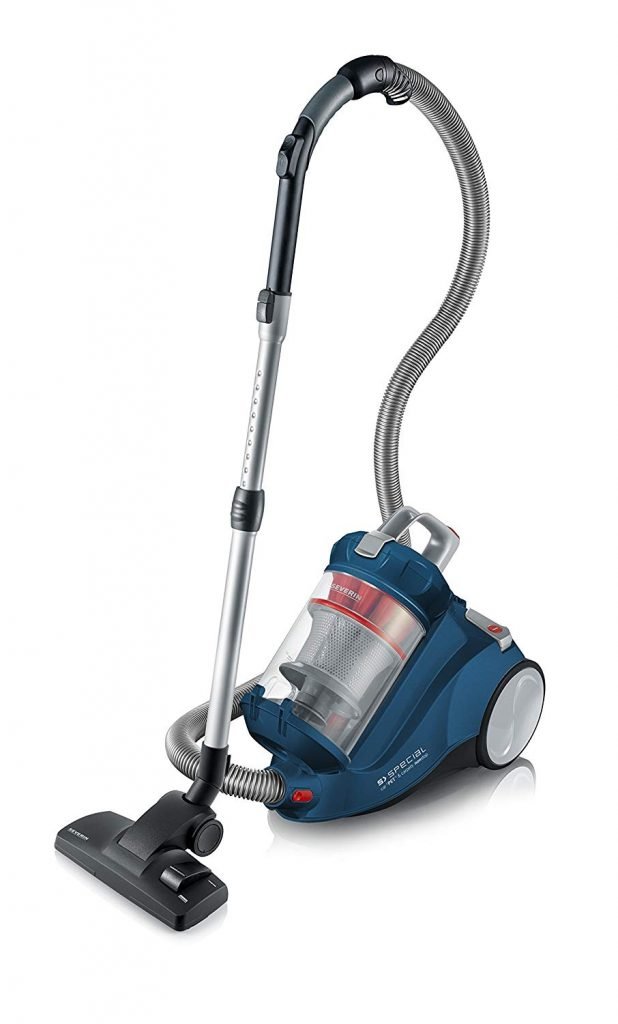 This vacuum came from a world-class manufacturer in Germany. Severin Germany Special Bagless Vacuum Cleaner MY7118 is a bagless cleaner that comes with an Eco-floor nozzle and claw-collect system to ensure that dirt and hair are absorbed. It uses HEPA 14 filter to help in keeping your house away from dust mites, pollen, and molds.
Pros: It is very quiet, has excellent suction power, and HEPA filter which eliminates bad odor.
Cons: It is a little heavy.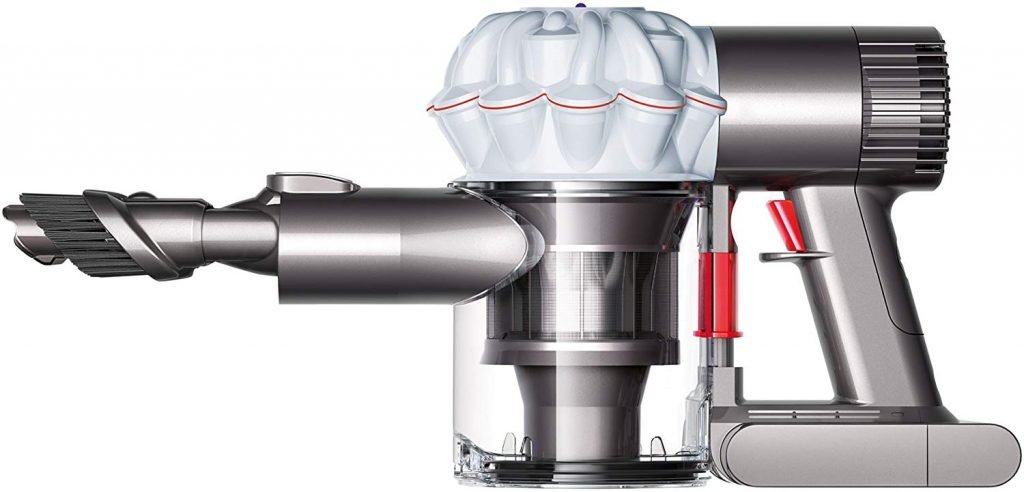 This vacuum is one of the most powerful and effective handheld cleaners that use motorized tools to clean up pet hair. Dyson V7 Car + Boat Cord-Free Handheld Vacuum Cleaner is suitable for cleaning cars, underneath furniture, and dirt between surface gaps and cracks. It also uses a hygienic ejector that removes trapped dirt inside to clean efficiently.
Pros: It is very light which makes it easier to maneuver that comes with a 2-year warranty.
Cons: It is not suitable for bare floor and a bit tiring to use due to consistently holding the trigger to keep it on.

This vacuum comes with an extension wand to make it easier to clean hard to reach areas. Bissell Pet Hair Eraser Turbo Plus 24613 uses a SmartSeal technology that filters fine dust, pollen, and other allergens. Another great feature of this vacuum is a new and unique filter called Febreeze that gets rid of pets odor.
Pros: It has excellent pet hair attachment, unique filter, and excellent maneuverability.
Cons: It is a bit bulky to store due to its separate turbo tool.
Conclusion
The first thing you need to check about a vacuum cleaner is its cleaning performance, can it remove dirt, dust, debris, hair, and allergens? Second, what are the attachments that are included in the package? And lastly, does the price match the quality? If it's a yes, then you have found your perfect vacuum cleaner.