While the log cabin has a Northern European origin, they are constructed and found throughout the world, beloved by those who want a connection to the natural world while still living in comfort and away from the harsh elements of the weather.
As the name suggests, a log home is built with interlocking logs and notched corners, or historically, with a style called "Dovetail and Chinking". More modern log cabins will have a more machined and planed look to them and maybe handcrafted with superior detailing, modular designs, and sharp angles.
What Are the Different Styles of Modern Log Cabin Homes?
The style of the home will call for either handcrafted logs or milled logs. Handcrafted logs come straight from the forest and they are generally not altered in any way before they are placed within the construction.
They are carefully selected and cut in the build order in which they will be laid down to form the home. Milled logs, on the other hand, are machined into a consistent shape that has no uneven coloring and must fit into a woodworking machine. These tend to be uniform and shorter than handcrafted logs.
Full-Scribe: this type of home is assembled by cutting each log so that it fits snugly into the log below it. Grooves will be cut out of the underside of each log so that they fit together without chinking. This type of home will require no caulking and no material between the logs; giving you a completely wooden exterior.
Chink Style: with this style, logs are placed on top of one another and joined at the corners with notches. The logs are not scribed and therefore, will not fit together nicely and will require chinking to seal in the gaps.
Shiplap/Beveled: this style uses a rectangular log and creates a contemporary or rustic home style that is flat and has an unassuming design where corner notches are not visible. Think farmhouse style.
Read More:
Common types of corner styles include dovetail, saddle notch, corner post, and butt-and-pass. These styles will either give you corners that jut out, square corners, or vertical square corners.
Some Amazing Log Cabin Interior Design Ideas To Inspire You!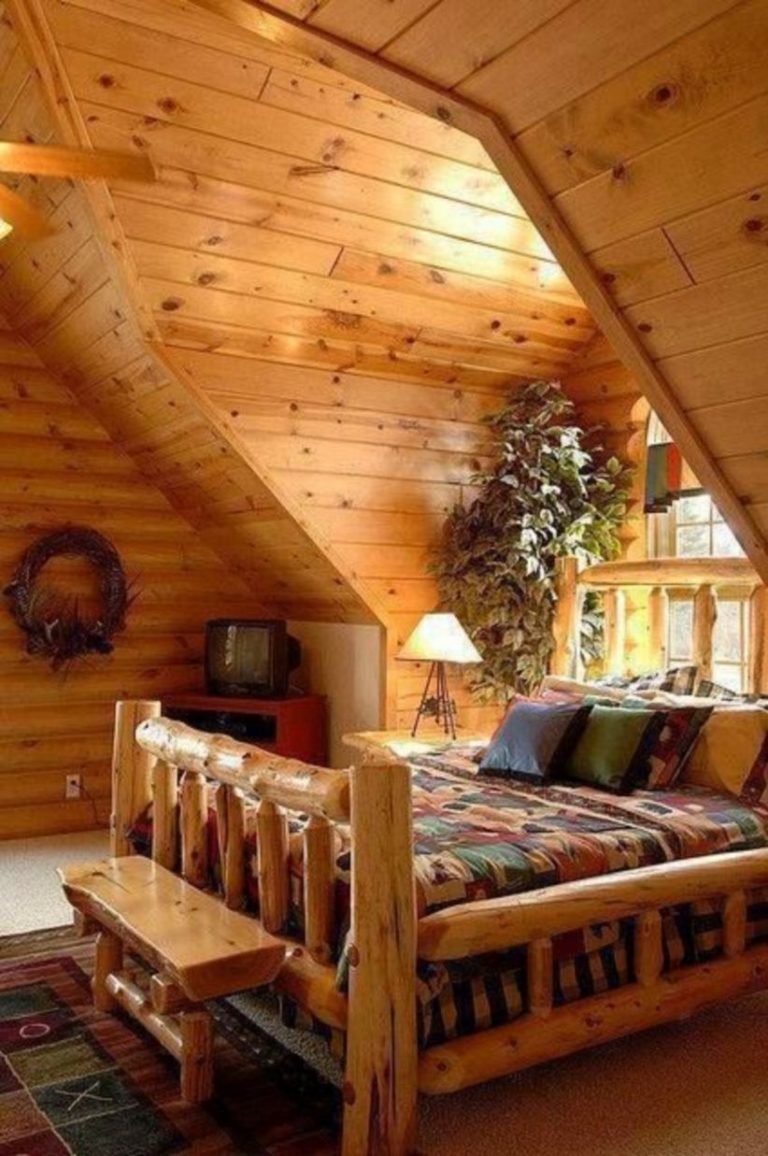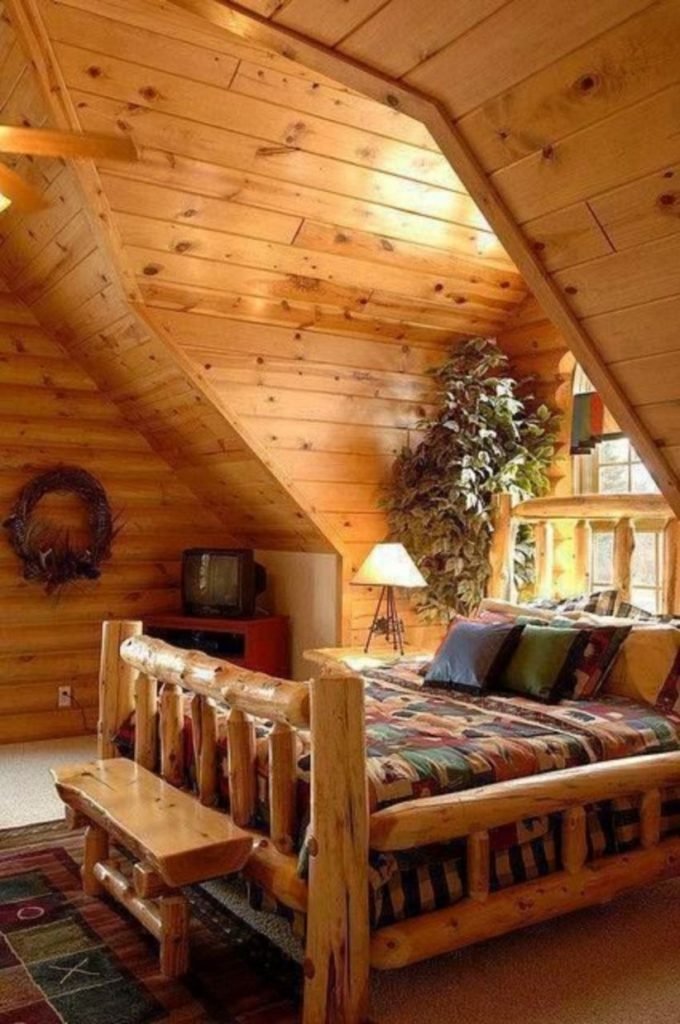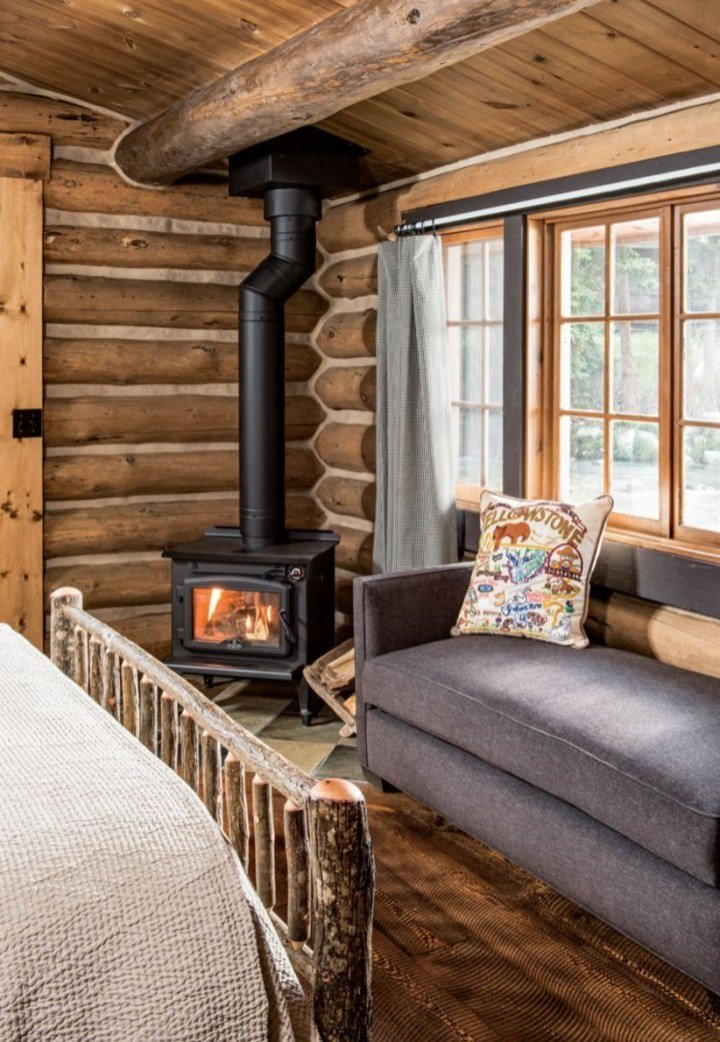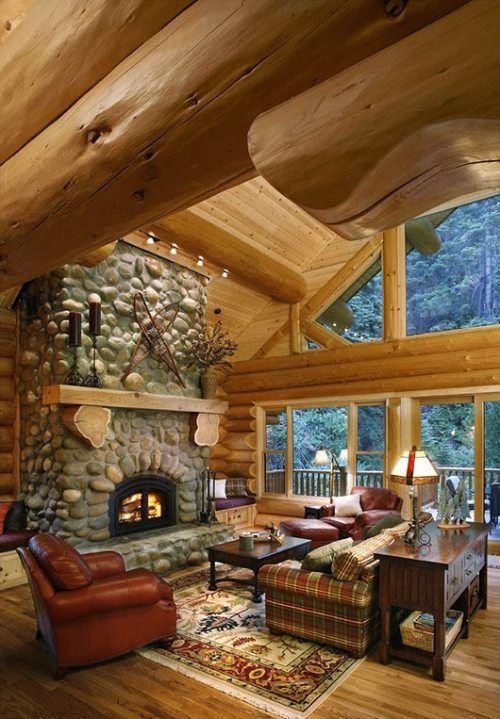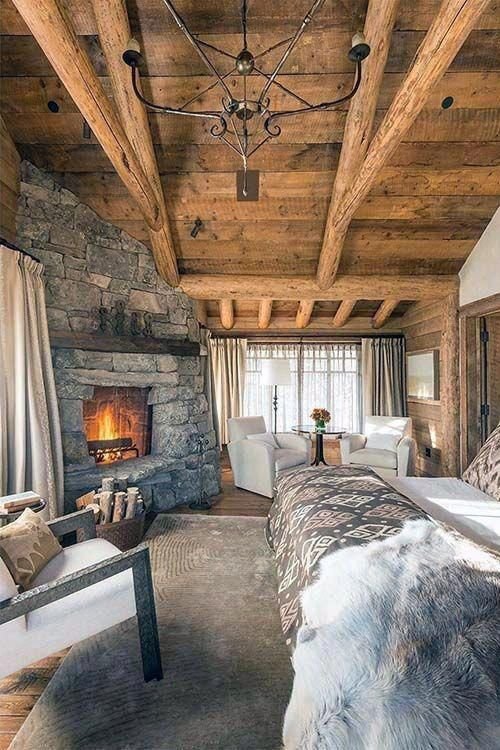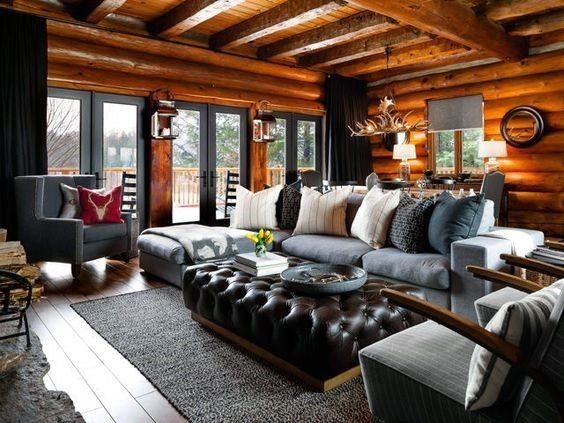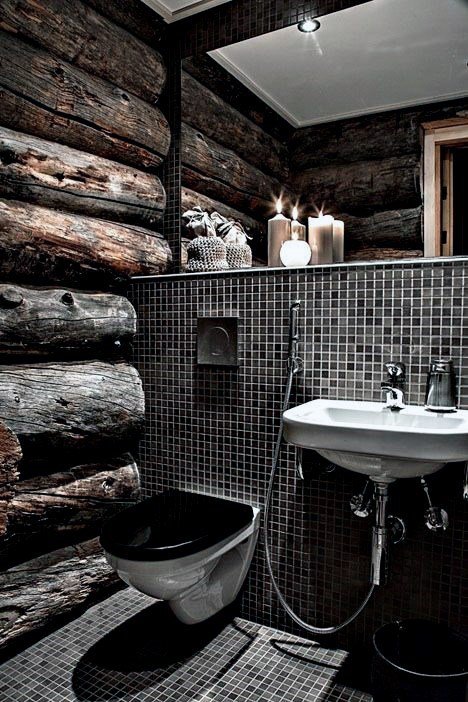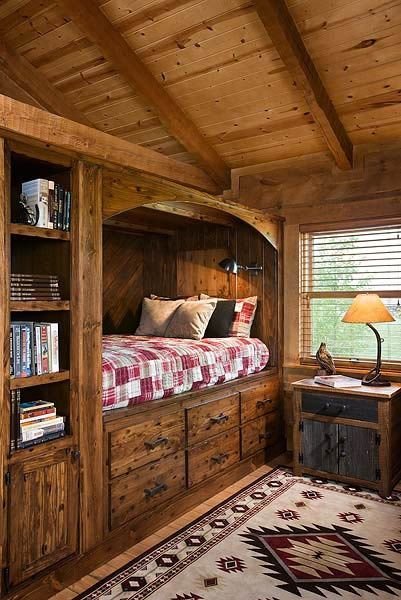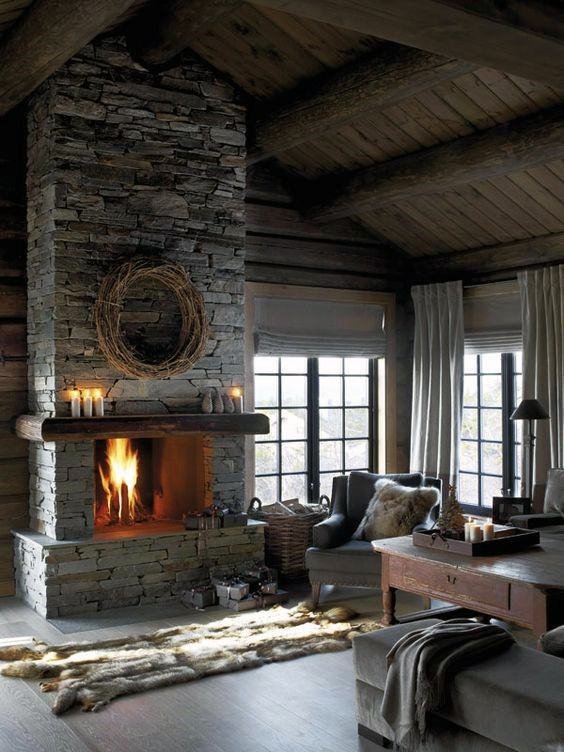 Source: Pinterest