Does your house have a front yard? Well, consider yourself blessed because this is not something every homeowner can enjoy. Are you thinking why having a front-yard is such a great thing?
You can enhance the look of your house in unimaginable ways if you adopt the right landscaping ideas. You are allowed to get creative with your front yard. It is part of your property, and you need to design it your way!
Front yards can sometimes be tricky to style, especially for people who want to improve the look of their house by adding a touch of modernization to their traditional house!
It will not only make you happy, but it will considerably increase the value of your property. Unable to think of ways you can use your front yard? Remember that it is a blank canvas, and you are the artist. Here are some of the most popular modern front yard landscaping ideas!
A Desert Front Yard
Love the beauty of the deserts? Why not bring the desert-beauty in your home by designing a themed front yard of your home? It is a common yet classy way to style your front yard.
Make sure that the desert-theme matches the aesthetics of your home. Even though the desert theme works well with every type of house, you need to ensure that you are not putting money in the wrong place.
Concrete and Grass Pathway with Dim lighting
Another way you can add a touch of modernization to your front yard is through this fantastic idea. The grass growing around the concrete pathway is one of the most commonly found designing in parks and gardens.
The visual appeal of such pathways is worth the praise. You can add some dim lights to complete the look. It will give a sophisticated look to your house.
Keep it Simple with Concrete
A smart landscaping idea for the front yard of your home is to keep it simple with a concrete garden. With simplistic and minimalistic designing using concrete, you can significantly enhance the look of your house. Concrete is a practical, simple, and a popular choice for landscaping today.
Read More:
A Stone Pathway with Lights
An elegant and a top-class front yard landscaping option is to add a stone pathway and incorporate lights on each of the steps. You need to spread a layer of smooth stones and add a marble pathway. On every step of the marble pathway, place lights alternatively. It will give a luxurious look to your house and even bring class to your front yard.
A Wooden Bridge with Planters
If the front yard of your house is not that spacious, you can simply add a dramatic bridge to your front yard. What will enhance the aesthetics of this wooden bridge? Planters.
It is one of the simplest yet impressive landscaping ideas that will bestow your home with a sleek and classy look. Increase the value of your house and the property by incorporating any of these fantastic landscaping ideas for your front yard!
Modern Front Yard Landscaping Ideas To Inspire You!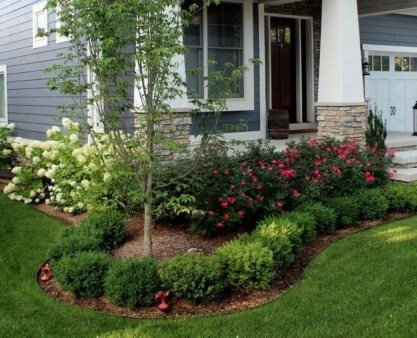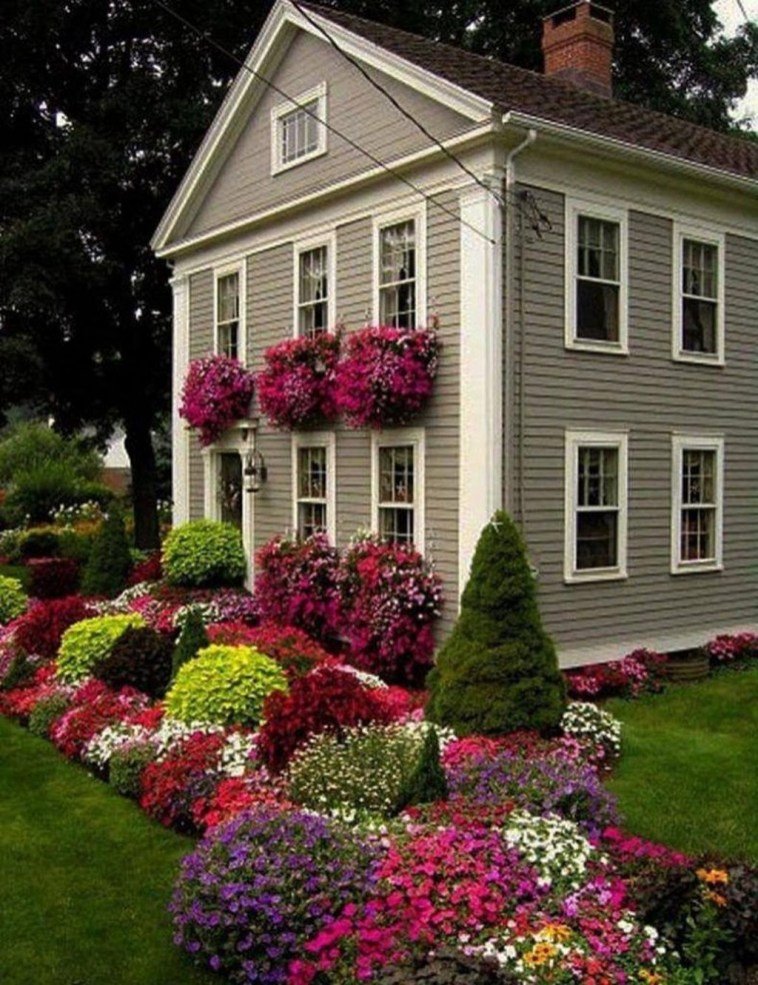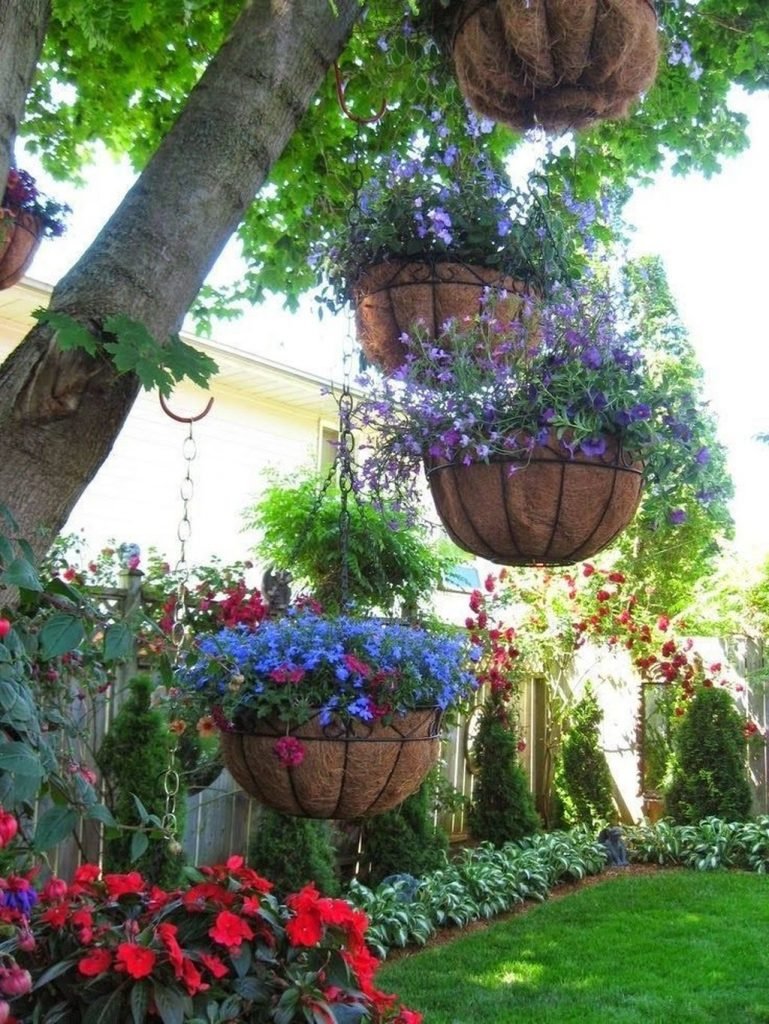 Source: Pinterest