Rustic design is all about giving your front yard a natural look. A calm and serene environment cannot just happen by chance; you have to create it. Almost all front yards gain from making use of mixtures of colorful and evergreen flowers that grow in season.
Combining this mixture will give an added advantage of removing or adding flower plants just as the season changes, and you also enjoy the greenery.
Irrespective of the type of landscaping you want, you should choose plants that are suitable for your climate and your front yard. With that in place, you can furnish your front yard in such a way that it will amaze your neighbors and also add value to your home.
The following tips listed below will surely point you in the right direction on how to get started when landscaping your front yard.
Get Classy Boxwood
Classy boxwood hedge can be added along your entry path. As monochromatic and simple as boxwood shrubs can be, their leaves can be shaped into any design of your choice. They can be trimmed into a rectangular or round hedge.
This design has a way of enticing visitors to make use of the entryway instead of walking on the grass. This also draws attention to the front door of your home. Maintaining this decor is also very easy.
Easy Maintenance Greenery Border
Do you enjoy pop color in your front yard but also want to stay away from annual plants? Though greenery flowers prevent your front yard from looking bare during the winter, the azaleas possess the added advantage of creating fabulous displays during the early summer and spring.
Azaleas can easily adapt to various climatic conditions, and they come in different colors ranging from white to deep fuschia. They also make the entryway soothing and interesting. No extra effort is required to maintain these flowers.
Easy To Maintain Flower Bed
If you are the type that is too busy or you are a novice, then you should try this easy to maintain a flower bed. You can purchase potted creeping ground covers, flowers, or evergreen shrubs and update them as the season changes for new plants. This idea is specifically good for front yards that are neglected.
Plant Colourful And Beautiful Border Of Flowers
One of the simplest ways to add life to the front yard of your home is to plant colorful flowering plants. You can achieve this by mixing perennial and annual flowers like the petunias and hydrangeas flowers (they can be used to add colors).
You should also make use of evergreen flowers to achieve greenery all year. This design is advantageous as they add beauty to the entryway of your home, and it is very eye-catching as the guest are easily drawn to the house itself.
Vintage Bicycle Planter
A quaint can be added to your front yard using a planter created from a vintage bicycle. You can achieve this by turning the bicycle's front basket and back decorative basket into "hanging baskets." Then you can make a fantastic stylish display.
The bike can be leaned up against a wall or tree, and you can add other rustic items or antique signs to make it more decorative. Make sure you use quality potting that holds mixture but also drains well to keep your flower blooming all through the hot weather.
Shade-Loving Flowers
You might find it a bit difficult to landscape those areas under matured shade trees because of most annual plants love the feel of the sun and don't like regular shade. There are still some kinds of annual flowers and also ground covers that can blossom in shady environments.
Touch-me-not, coleus, pansies, sweet alyssum, and begonias are some of the flowers that can survive a shaded environment. Edging this well-structured bed with pavers enables you to trim around the tree and also keep the flowerbed neat without having to touch the root of the tree.
Create A Pondless Fountain
You do not have to worry about where to have this small water fountain in beautifying your front yard. If you have a corner that is shaded and your flowers fight to survive there, then you can improvise an alternative of establishing your little water fountain there.
Homeowners who do not have an interest in big fountain or pond but like the sounds that water make can apply this feature in their home. It can be created between the garage and the front yard, where space is not properly utilized.
Read More:
Driveway Bed
Your driveway can be tidy and possess this appealing look if you can add a narrow bed along the length of your driveway. You can make it look more attractive if you can add lighting to the edge of the driveway.
This not only guides your visitors to your doorstep, but it also gives them a sense of belonging. LEDs can be used to add so much glow and at the same time, prevent the incurring huge electric bills.
Conclusion
If your front yard is small, it doesn't mean you cannot achieve a lot with its landscaping. So, working with items that you have within and features of your home will give you a great idea on how to landscape your front yard.
Transforming the landscape of your front yard beautifully and uniquely ball down to your designing creativity with the materials you have and not on the front yard size.
Therefore, work with what you have and get started. You also need to be careful while choosing your plant as every plant has unique sunlight and watering needs. Landscaping of the front yard should always give your visitors, this feeling of a warm welcome and at the same time, clearly guide the guest to identify the entrance of your home.
Always ensure that you carefully check the rules about front landscaping structures and plants from the association of homeowners.
More Rustic Front Yard Landscaping Ideas To Inspire You!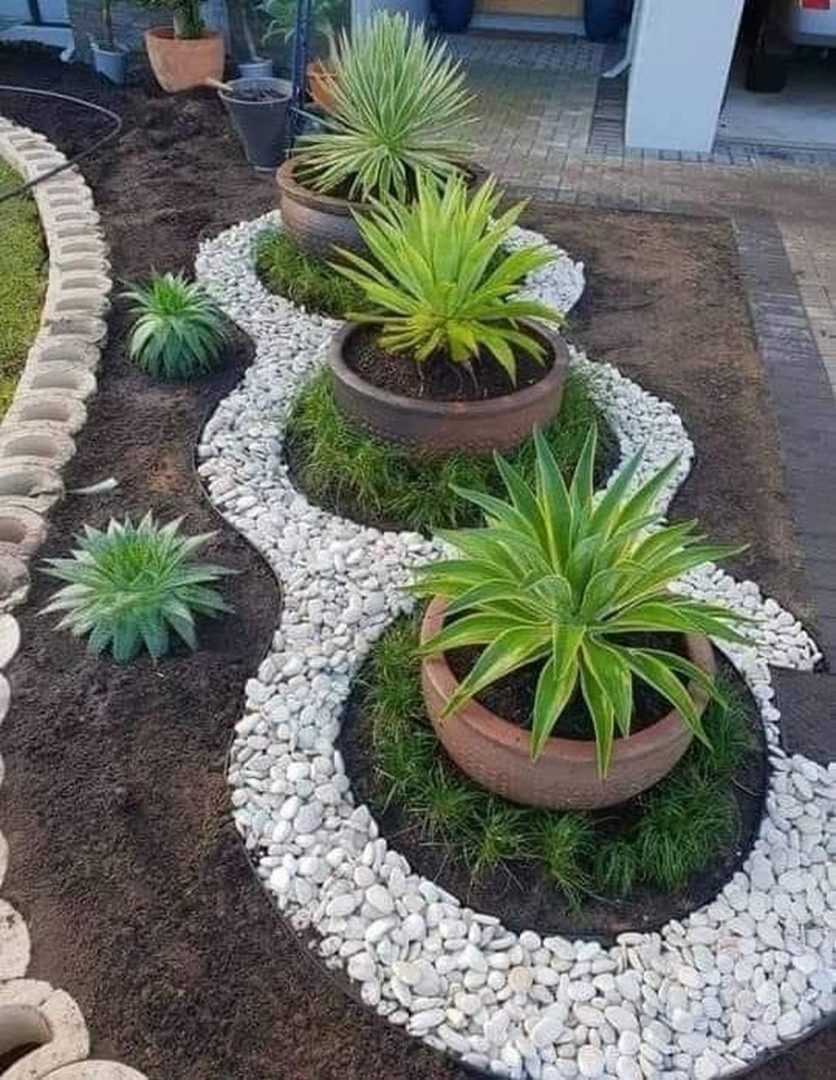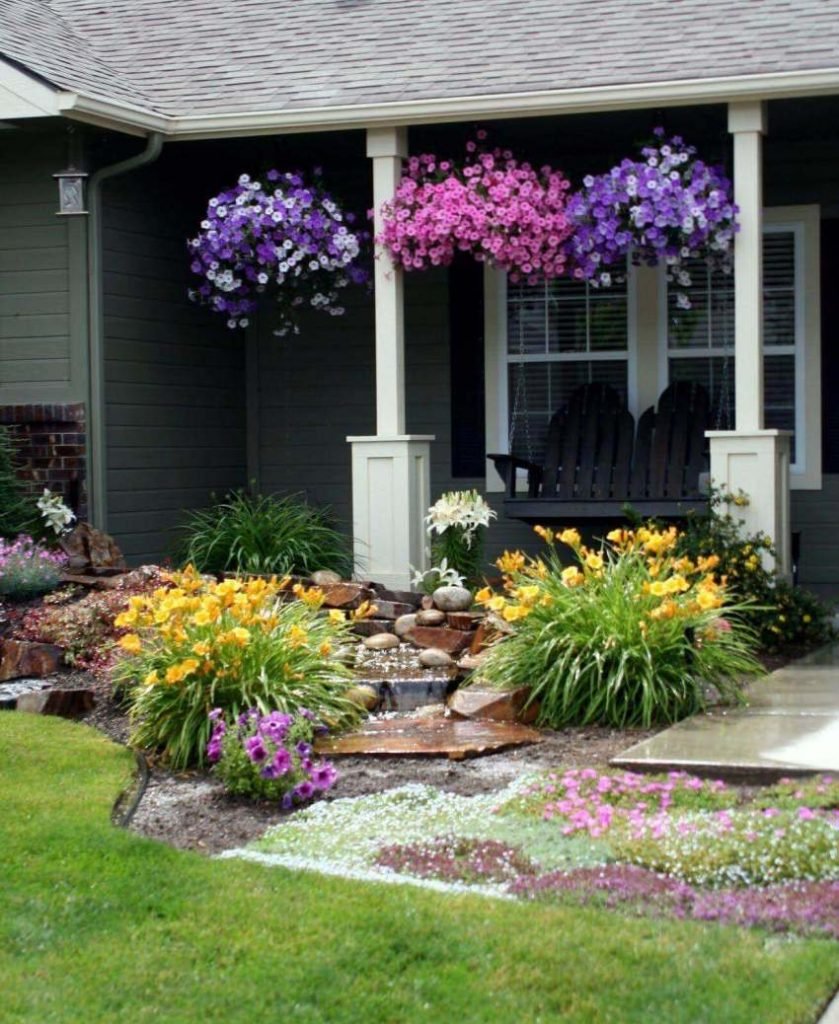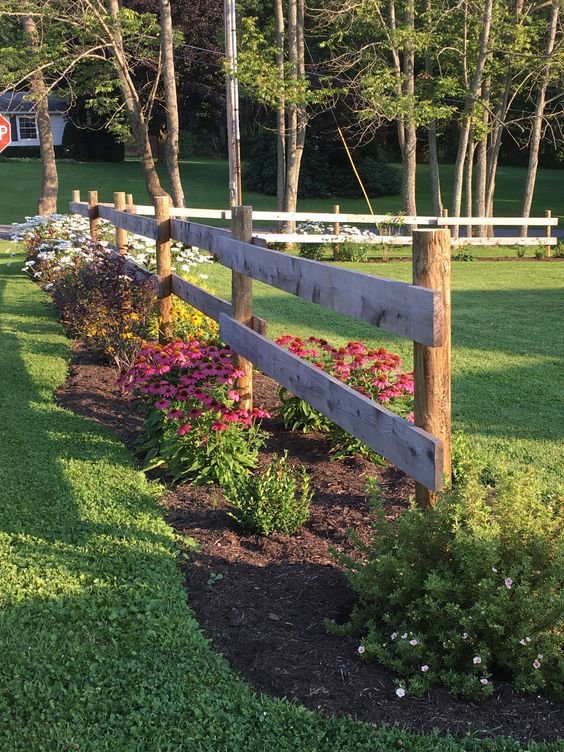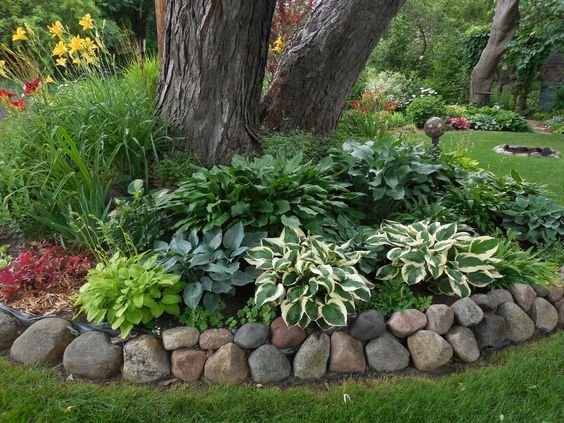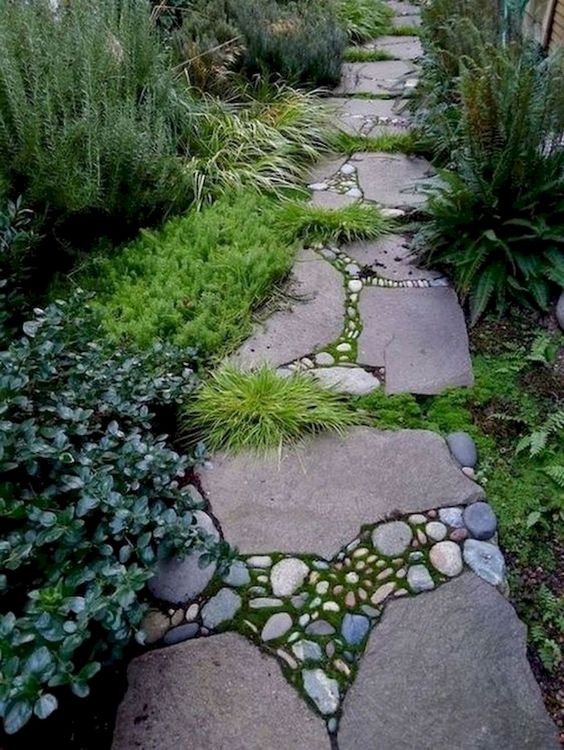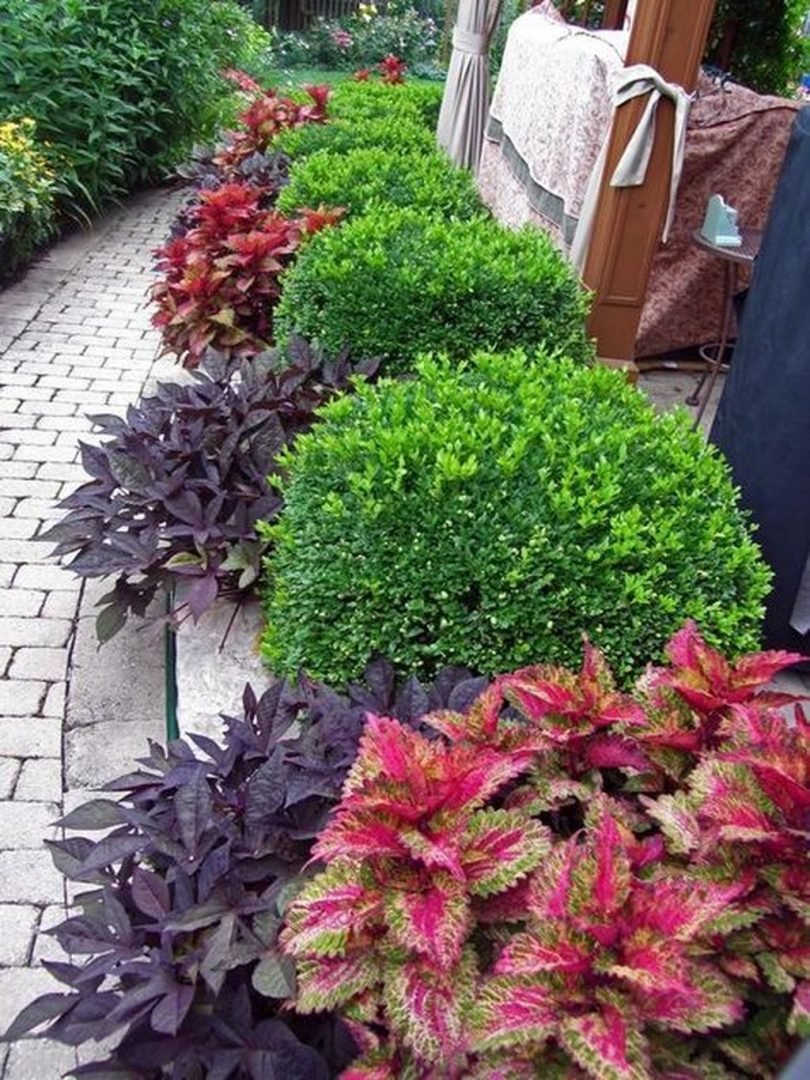 Source: Pinterest