Most people tend to like some privacy in their backyard or they are trying to prevent the entry of the animals or other people into the property.
In both these cases, having some beautiful plants growing instead of the traditional fencing designs seems to be a pretty great idea for sure.
Having some natural fencing option is definitely going to provide you with some greenery and amazing sight as well. But you do need to maintain them as well. Here we are going to talk about some of these plants that you can grow.
Few Plants To Use Instead Of A Fence
Here are some of the plants that you can grow instead of having a fence in your property.
Arborvitae
Having arborvitae is definitely a great idea when you want some privacy. This is a pretty thick and evergreen foliage which that will definitely create a pretty dense hedge and that is difficult to see through.
Bamboo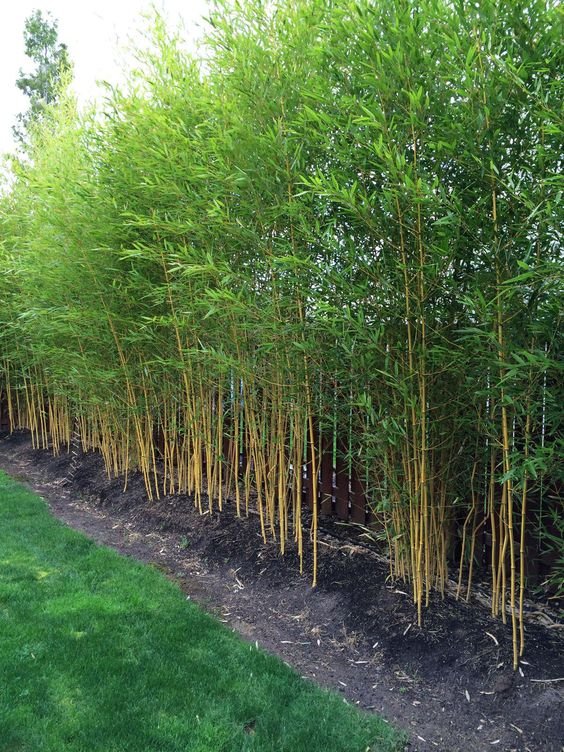 Well, bamboo is also one of the options which you can try out so that you can have some interesting results. One of the best things about bamboo is that it doesn't take much time to grow and you won't have to maintain it much as well. Read Here: what can you make out of bamboo? 10 DIY Projects to Try
Cherry Laurel
All you have to do is prune and shape it up a little bit and your Skip Laurel foliage is definitely going to be a 10-foot privacy screen that anyone can't see through. Doesn't that seem to be an amazing thing?
Privet
This is another option that you can try out because Privet is something that grows pretty fast as well. Also, you need to maintain it and provide it with some care for it to grow faster and in a hurry.
Holly
Holly is another one of the plants which we are pretty certain that you are going to love. You can choose between the dense shrubs of holly or the tall trees depending on the property that you have.
Read More:
Boxwood
Here is a popular option which we definitely think you need to try out in case you have a proper and formal garden. This beautiful plant doesn't need much maintenance as well. So, go ahead and give it a try.
Hicks Yew
The Hicks Yew might not be a flashy plant but the color of it is really endearing and you might actually love it as your privacy fence. Go ahead and give this a shot now.
Red Twig Dogwood
Now this deciduous plant is something that you would definitely love to try out. The bright red branches provide the perfect safety and beauty to the property. Read Here: 25 Landscape Ideas and Tips For Farmhouse
Chocolate Vine
If you have not yet tried the Chocolate Vine, then you are surely missing out because this vine, also called the 5-leaf Akebia is one of the more vigorous growths that you can have for your home.
Euonymus
This is the last but definitely not the least option because there are so many colors and sizes of this plant that you can choose from. Make sure that you select the one color and size that you like. So, these are some plants that you can use in the fencing of yours. Choose the one that you love the most. Read Here: 35 Amazing Backyard Patio Ideas and Tips on The Budget