35 Small Apartment Decorating Ideas and Tips on a Budget
For those who are on a tight budget, decorating their small apartment could be a big problem. No need to stress yourself. Here are apartment decorating ideas that will not cost you much but will surely meet your style and likes. You will surely love the outcome.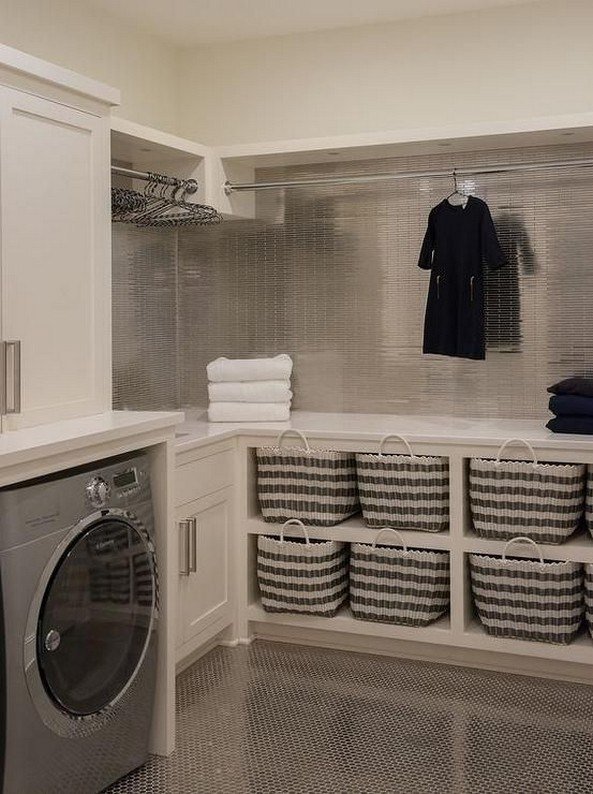 Visualize the design you want
Most people will simply buy whatever they see in the store without a clear vision of what they want. And most of the time, they end up buying the things they don't need — such a waste of money. You can get some ideas online.
Take a snippet of the pictures, designs, fabrics from the internet, and magazines. Then from there, start outlining the look and feel that you want to achieve. With the design in mind and the list of the materials you need, no money will be wasted.
Be creative
Even if you are on a budget, it does not mean you have to restrict the things you can do to enhance the look of your place. You just need to be more creative. Search for cost-effective items on flea markets, secondhand stores, and garage sales.
You can repaint the old chair and transform it into something unique and attractive piece of furniture. Useful items can be found in your closet, storage room, and garage, or in your bedroom like an old jacket, which can be transformed into a lovely seat cover.
Use your imagination. You will be surprised at what you can actually do without spending a single cent.
Decorate one room at a time
You don't have to decorate the entire apartment in one day. You should start with one room first then continue on the following days. This will reduce the anxiety and stress of the need to decorate the entire apartment at once. Decorating can wait.
Just make sure that your designs and decors in one room will complement the other places. If you get bored easily and want a variation in your living area every once in a while, it is best to buy a sofa with a neutral color.
You can easily change the look by putting new covers on your throw pillows and accents. When designing your interior, think of the big stuff first, then on colors, and on small items that can be changed easily.
Read More:
Use lighter colors
Is it possible for a small apartment to look big? Yes! By using a light color scheme, your small apartment will look bigger and broader. Dark colors tend to make the area look smaller. Light-colored decors can make the small space look open and feel airy and light.
Choose skinny furniture
The area is already small, so why put bulky furniture? It will only make the space smaller and confined. A skinny sofa table will give the area a spacious look.
Also, you can position it nicely behind the couch without occupying too much space. You can purchase even the cheapest sofa table, and you can make it look good by adding plants, lamps and maybe some antique decors on it. Read 35 Amazing Backyard Patio Ideas and Tips on The Budget
Avoid decorating ideas that require hard work and construction
If you search online, you will find decorating ideas that are not possible for you to do. Those ideas that require construction and repainting are not what you need, particularly if you are renting.
Stick to the decorating ideas that do not require changing the structure of the apartment. Make sure that you buy items that you can take with you in case you decided to move to another place like artwork, throw pillows, bedspreads, and other movable furniture.
If in case your landlord allows you to repaint or alter the original condition of the apartment, then you can consider doing it and maybe get some refunds for the upgrades.
Choose functional decors
Buying decors that are not functional is a waste of money. Make sure that it is something useful to you and the people who live with you. It should be something that you use every day. Functional decors are fashionable, as well.
When it comes to home décor, the definition of functions may vary. Simple artwork can be functional if it provides people with a favorable feeling. Maybe it is something that gives you energy or relaxes you.
Identify each space
Define each space in your apartment. This will keep the place neat and organized. If you think that an open area will work well in an apartment, then you are wrong.
It can make you feel overwhelmed. If you are living in a studio apartment and you have your living area and bedroom in one place, you can use your furniture to separate the space. Place your couch in front of your bed, so you can distinguish which is the bedroom and the living area.
You can associate the different parts of your apartment based on your hobbies and interest. If you love plants, you can put some in your living room.
Position the furniture correctly
If you plan to create storage spaces, but you don't have enough on the floor, you can consider using your vertical storage space. You can use tall narrow storage solutions if you are living in a small apartment.
Use two bookshelves and position them next to each other to give the illusion of having built-in shelving units. To provide more storage, you can use an entertainment center with floor to ceiling. Wall shelving that goes up the wall will provide more room.
Keeping your things organized is the key to decorating a small apartment. If you place the furniture wrongly, your place will look stressful and confined.
You might need to work a little more to keep everything organized, but you will be happy with the results above decorating ideas that will not just make your small apartment look spacious and big. It will also provide you a peaceful and relaxing place to live with.
Small Apartment Decorating Ideas To Inspire You!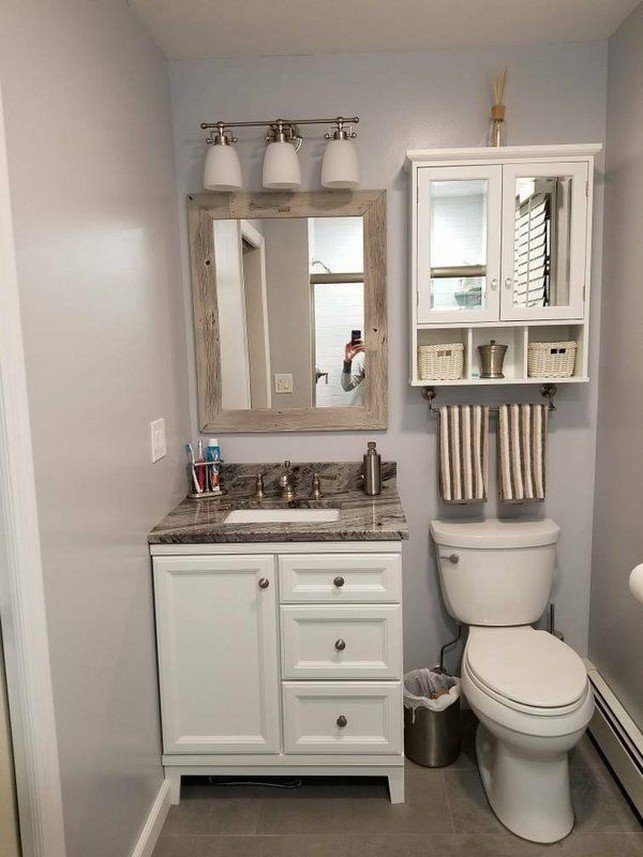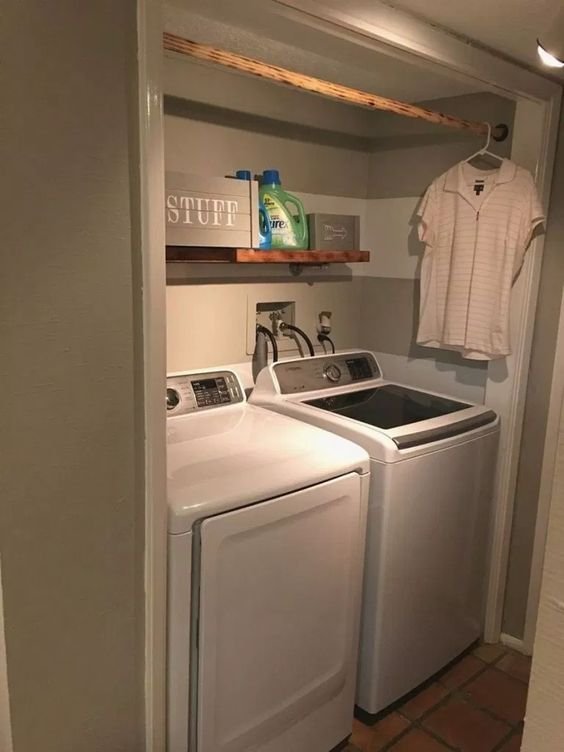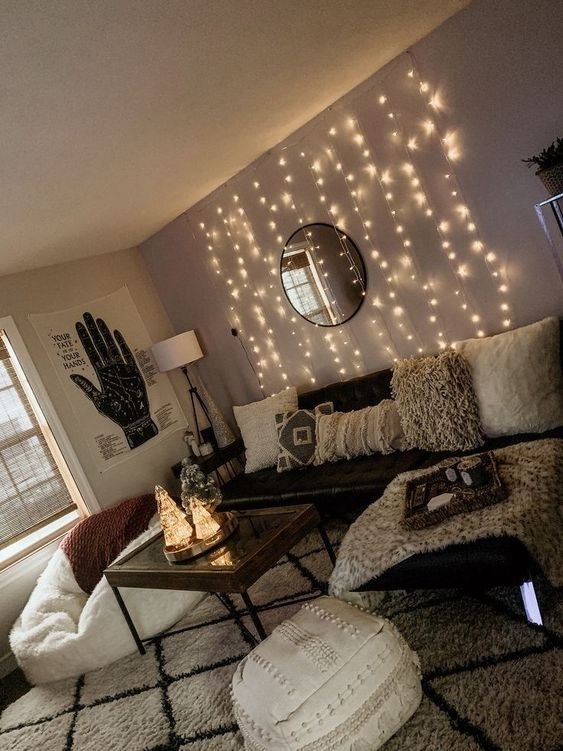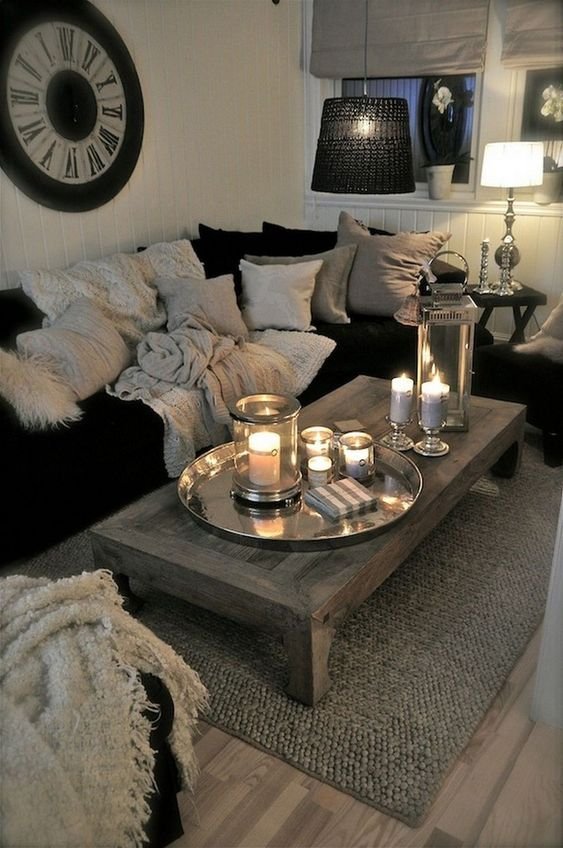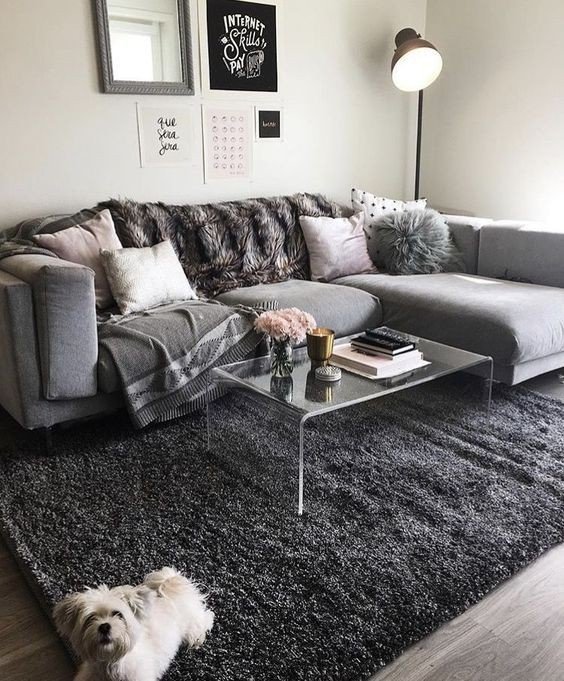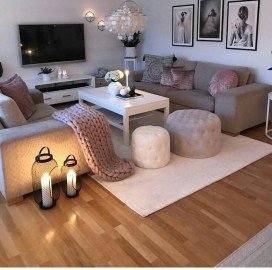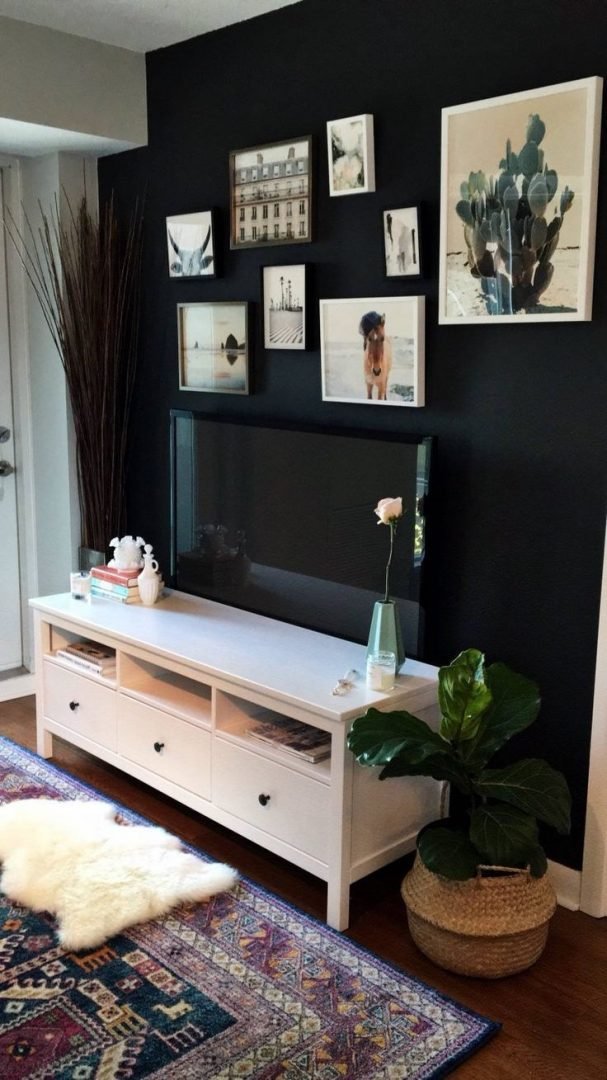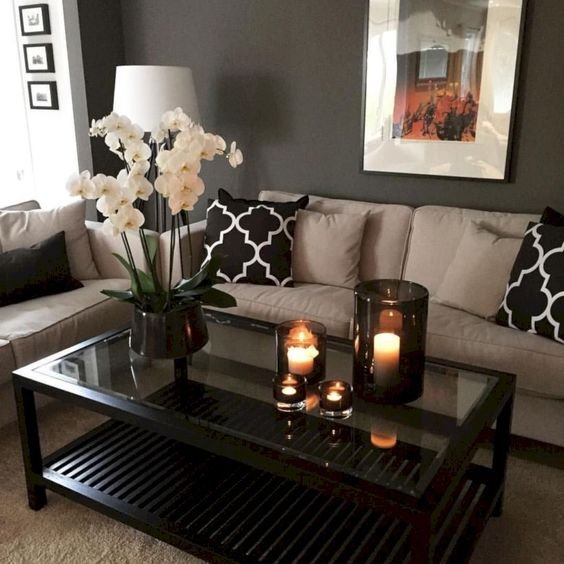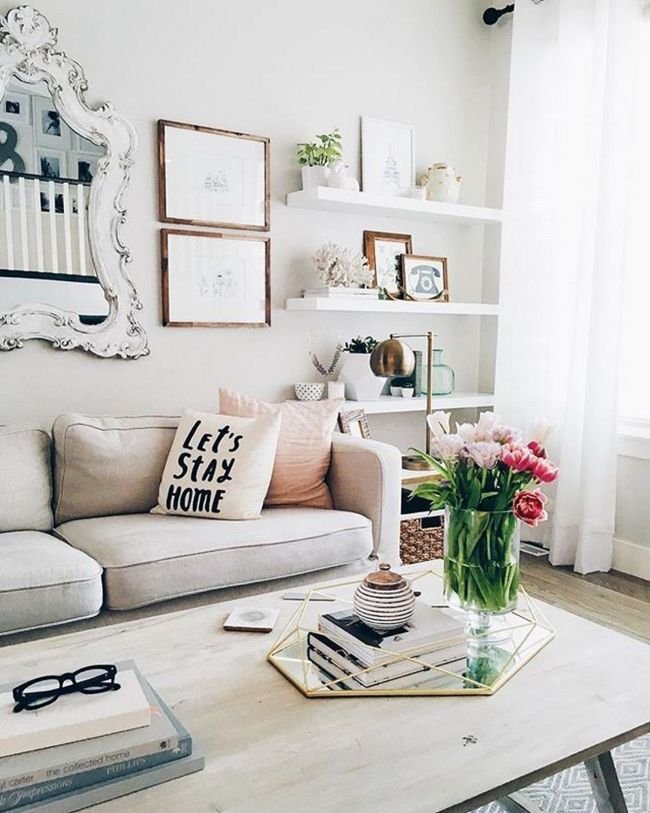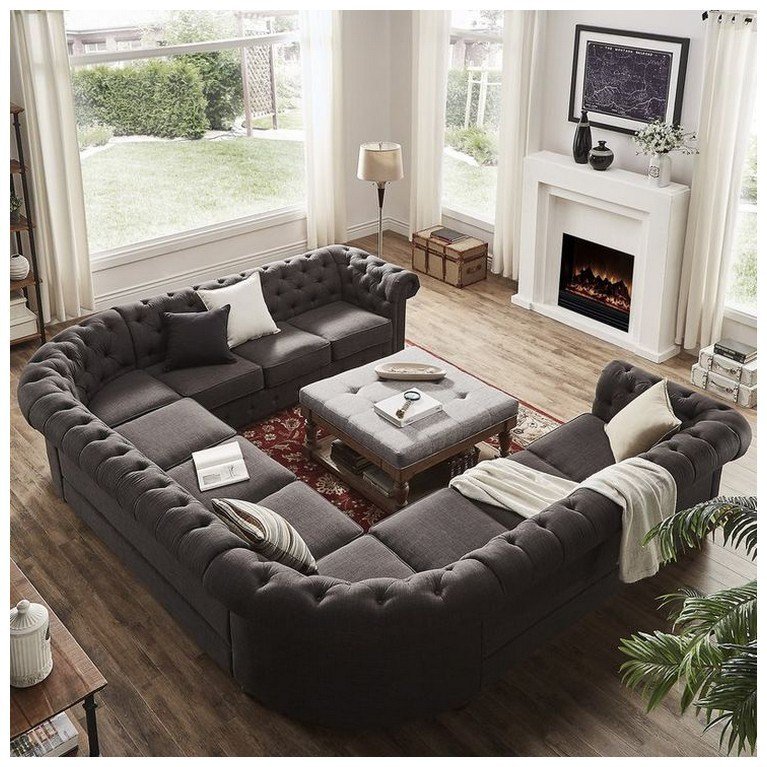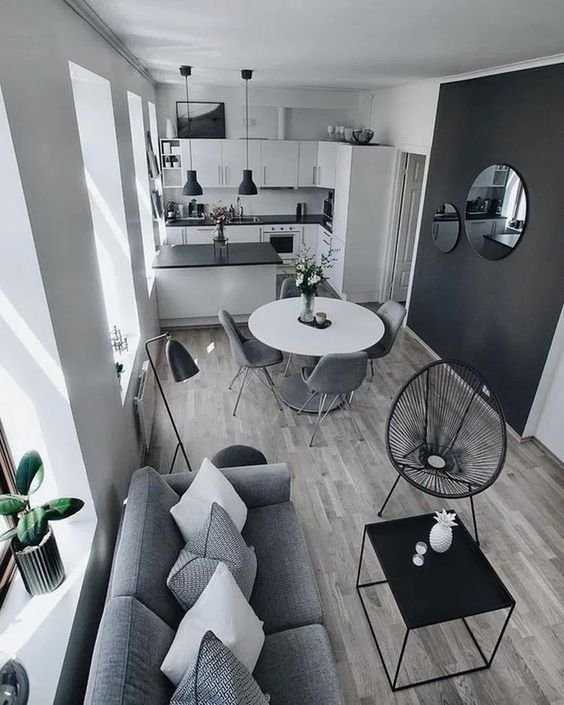 Source: Pinterest