Are you in the market for the best stick vacuum cleaner? If so, then you may want to try the best Dyson stick vacuum. Dyson is one of the best and popularly known brands in the market today. In fact, its products are known to be powerful, lightweight, and reliable.
Currently, there are a wide variety of stick vacuum cleaners from Dyson out there. That being said, there is a higher possibility that there's at least one unit that will suit your cleaning needs and more importantly, your budget. Read Here: Best Dyson Cordless Vacuums [Buyers' Guide]
Nevertheless, keep on reading to learn more about the best Dyson stick vacuums.
Top 5 Best Dyson Stick Vacuums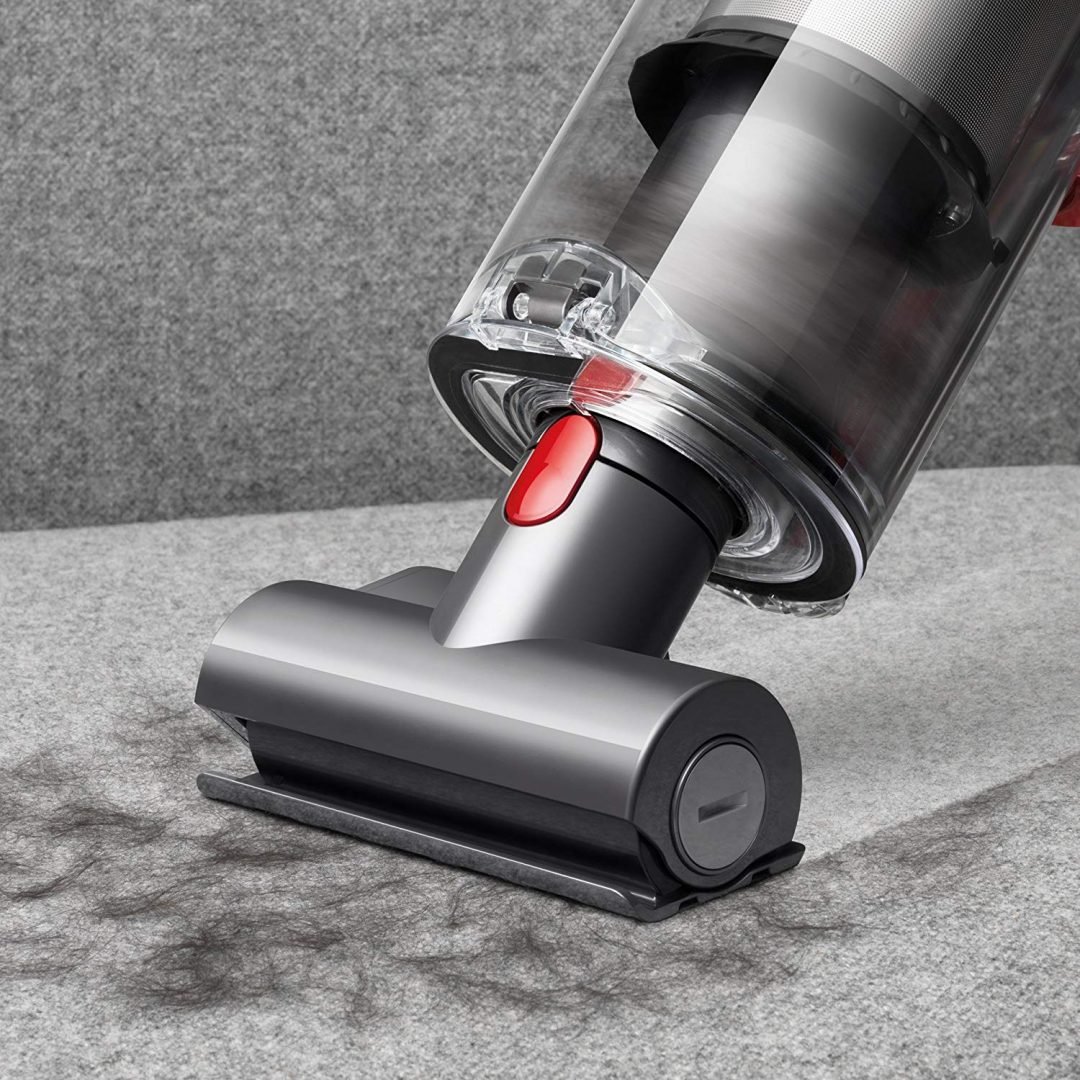 Dyson Cyclone V10 Absolute is a versatile and lightweight stick vacuum that has one-hour runtime when you're using non-motorized tools.
This vacuum, on the other hand, comes equipped with a 0.54-liter dust bin. One top reason why should consider this unit is that it is specially engineered to pick fine dust and large debris efficiently thanks to the soft roller cleaner. This feature is also gentle on hard flooring, meaning to say, it will not damage your floor.
When it comes to the filtration system, this best Dyson stick vacuum will not disappoint you as it uses an advanced whole machine filtration with a cleaning path of 9.84-inch wide.
Furthermore, it utilizes the Dyson digital motor that is made using a ceramic shaft rather than steel. In fact, it spins at 125000rpm making it one of the most powerful vacuums in the market.
It also has three power modes where you can choose from in order to fit any type of flooring. You can even convert it into a handheld vacuum with ease so that you will be able to clean the ceiling effortlessly.
Dyson V11 has two times more suction power compared to other stick vacuum cleaners in the market. It also has a high-torque cleaner head that will adapt to various types of floors intelligently particularly when set in Auto mode. Moreover, it is equipped with a whole filtration system that can capture up to 99.97 percent of microscopic dust particles as tiny as 0.3 microns.
Another great feature of this unit is its LCD screen that displays the unit's performance including the blockage reports, filter maintenance alerts, remaining operating time, and chose power mode. By the way, the maintenance alerts will serve as a reminder that it is the right time to clean the filter to guarantee maximum performance,
Dyson V11 also uses the DLS (Dynamic Load Sensor) system that will change the speed of the motor between hard floors and carpets automatically for powerful cleaning performance.
In addition to the auto-mode, this unit has two other smart cleaning modes, the boost mode and eco mode. Also, this best Dyson stick vacuum is powered by 7-cell lithium-ion batteries. Lastly, it has a docking system that conveniently stores and at the same time charges the vacuum.
When using non-motorized tools, the Dyson V8 Animal stick vacuum can give you a hassle-free and cord-free 30 minutes runtime.
This stick vacuum cleaner has a direct drive cleaner head that can offer you a six-minute fade-free power when set in max mode. It is also equipped with stiffy nylon bristles the go deep down the carpets to get rid of dirt thoroughly.
Dyson V8 Animal is powered by the famous digital motor V7 of Dyson. What's more, it is designed to remove fine dust and dirt from carpeted and hard floors.
This unit, on the other hand, guarantees a hygienic bin emptying, no need to touch the collected dirt, all you need to do is a press a single button.
Much like other Dyson stick vacuum cleaners, this one can be also converted to a handheld model to clean above-ground areas, ceilings, for instance without any trouble. One more thing it uses a whole machine filtration that captures and traps allergens making the air you breathe much safer and healthier.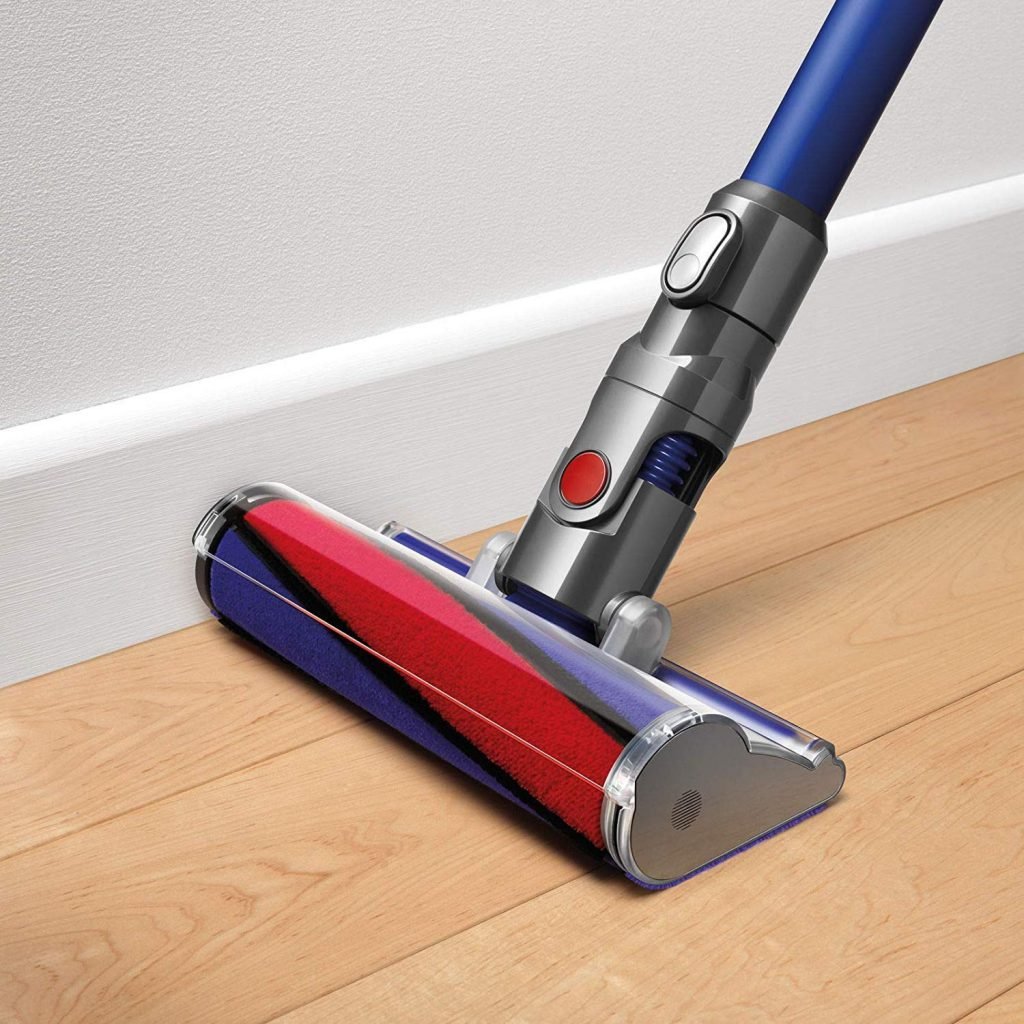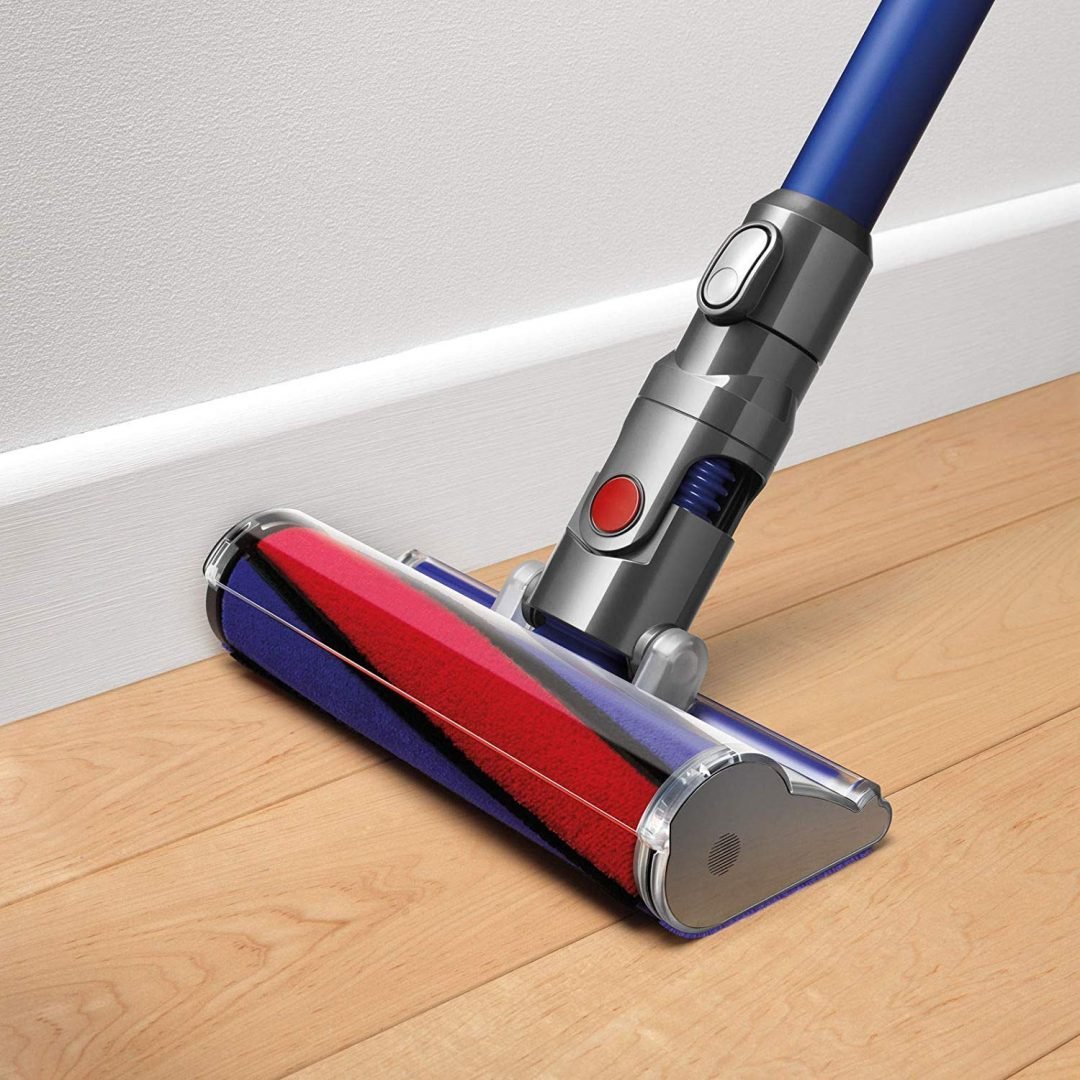 If you are looking for a cheap yet best Dyson stick vacuum, then look no further than the Dyson V6. This model comes equipped with a motorized head that features stiff and nylon bristles that are proven effective when it comes to removing stubborn dirt from carpets and other types of floors.
Moreover, the cleaner head has a carbon filter filament that will get rid of fine particles that cling on wooden and tile floors. It also has other tools that help in cleaning surfaces and crevices
Moving this machine from one place to another is also pretty easy because it is light in weight, in fact, it only weighs less than 14 pounds.
The dust bin of this stick vacuum can hold up to 0.9 gallons whereas its battery can offer you a runtime of 20 minutes, as a matter of fact, it is not a bad thing considering its price. With that in mind, the Dyson V6 is best suited for small homes or an apartment with two bedrooms.
If you are looking for the best Dyson stick vacuum that is designed for bigger homes, then Dyson V7 is perfect for you.
This unit is equipped with a reliable battery that can give you a runtime of half an hour. Further, it comes with additional tools that you can use when cleaning tight corners and spaces. It also has a direct-drive cleaner head that can provide 75 percent more brushing power compared to the previous model.
Dyson V7 features a mini motorized tool that effectively tackles dirt and pet hair in tight corners. Furthermore, it is equipped with a soft dusting brush that will gently get rid of dust from hard surfaces and screens.
Similar to other models, you can also convert it to a handheld unit easily if you're planning to clean the ceilings. There you have it, the five best Dyson stick vacuums where you can choose from.
There you have it, the five best Dyson stick vacuums where you can choose from.